The Gallery

This portion of the site will be devoted to Borrible related artwork. If you a) have a different Borrible cover or b) have some artwork you would like to submit, please scan it and send it to me via a jpg attachment.
Mirtza Millard has been kind enough to provide me with this sketch of Sam and Sydney, seen below. Thanks Mirtza!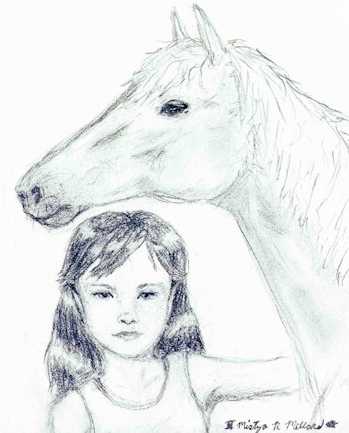 The Characters
| | | | |
| --- | --- | --- | --- |
| Bingo | Napoleon Boot | Stonks | Chalotte |
The Covers
If you have a different version of these covers ie. The Don Maitz "Borribles", don't hesitate to send them to me!
You can click on the thumbnails to see the larger version.
The Borribles (Velaquez?)

The Borribles go for Broke (Don Maitz)

- note, this version shows Vulge and Twilight in the window, although they are difficult to see. The shadow is presumably Spiff's.